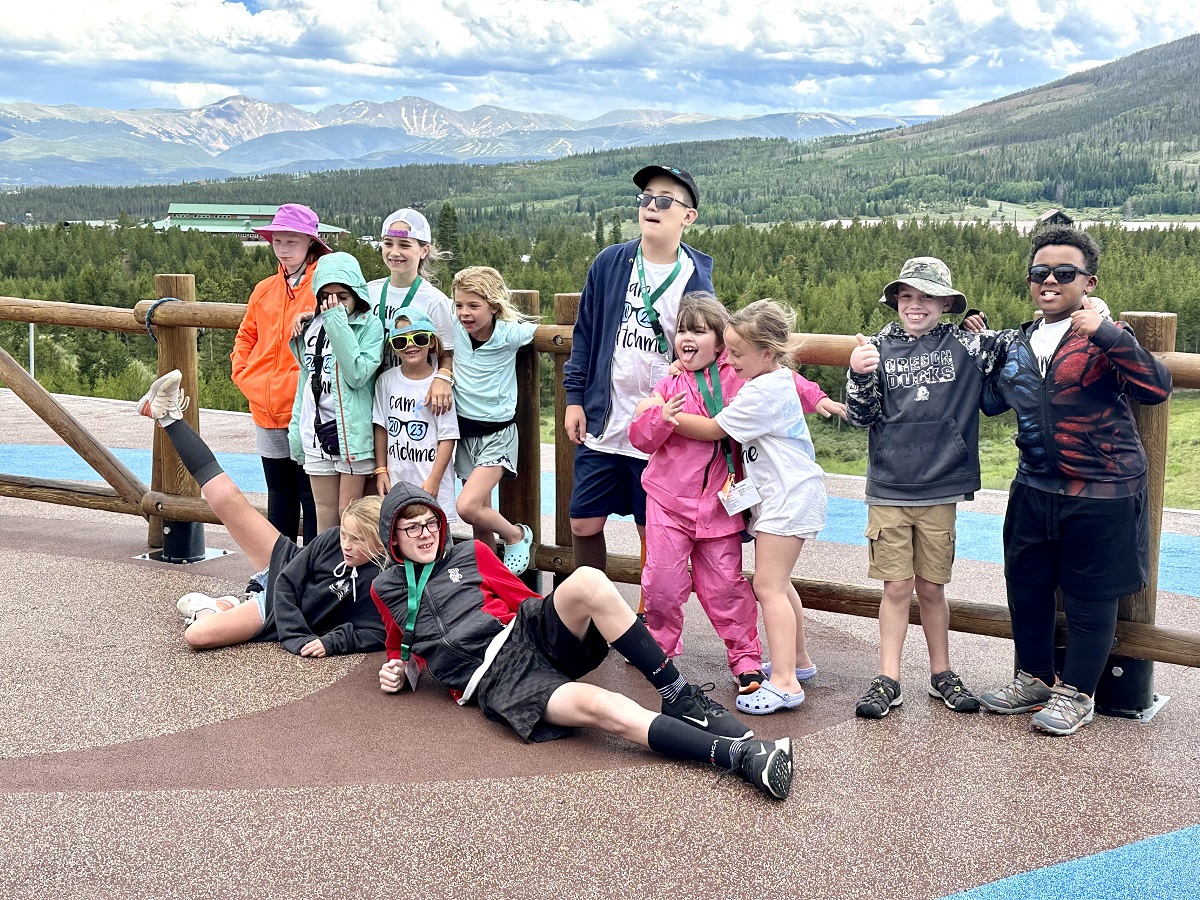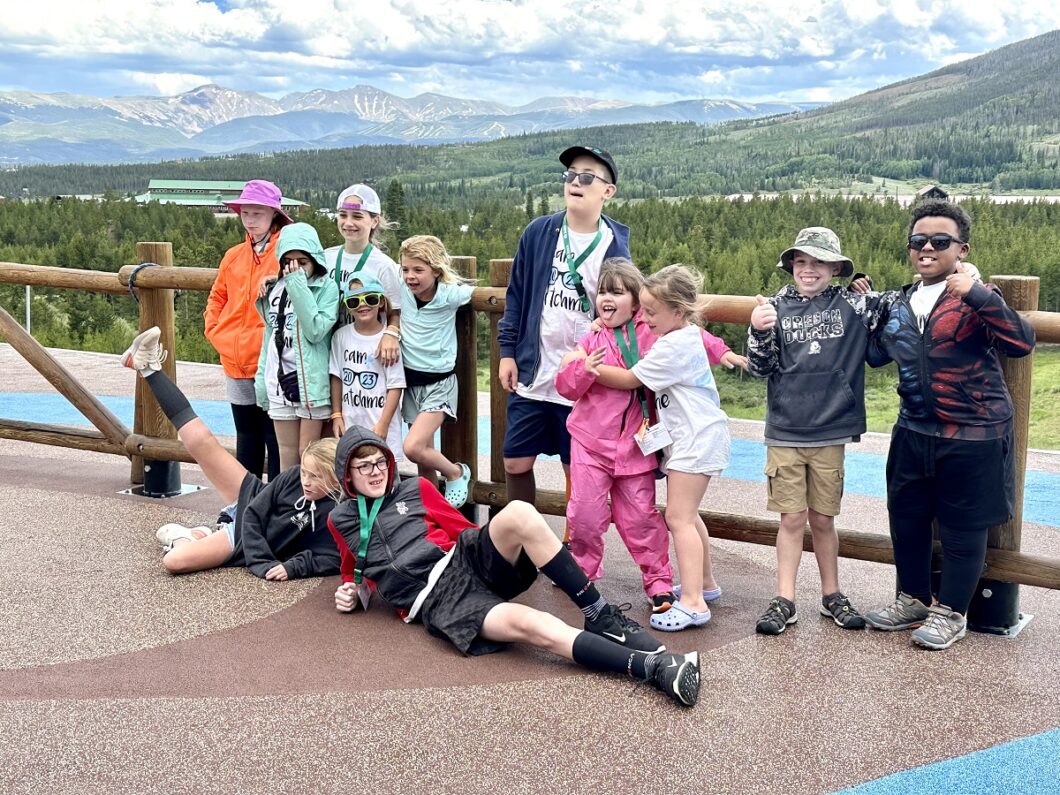 Camp WatchMe 2023: Help for children with lymphedema
Camp WatchMe and medi for help work together to help children with lymphedema and their families in North America. This year, medi for help (the nonprofit from medi®) once more supported the summer camp on site with free compression garments and therapy consultations – for a better quality of life.
Growing up is hard enough on kids – fitting in, making friends and finding your place in a world where things change quickly. Now, imagine having lymphedema on top of all the usual "growing pains" you experience in adolescence. This is a reality for around one in 100,000 children1. It's rare, and therefore finding others like you can be difficult to near impossible. Unless of course you attend Camp WatchMe, the first and only summer camp in North America for children between ages 5 and 17 who all have lymphedema. It's a camp that provides free treatment from certified lymphedema therapists and garments to its campers in a fun, summer camp setting. It's also a place where children develop lasting relationships with fellow patients just like them.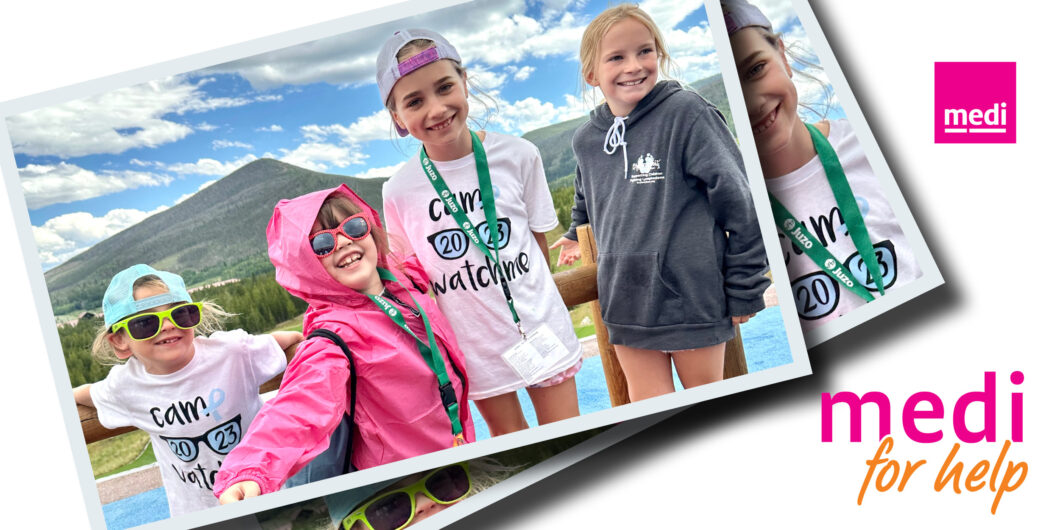 Camp WatchMe is a camp started by founder Brittany Williams, who created Brylan's Feat Foundation, an international non-profit organization that helps provide necessary treatment for pediatric lymphedema patients who are in financial need, as well as to help raise awareness and promote education of the disease.
Customized compression garments, a gold standard in lymphedema treatment and care, must be properly sized and replaced every 4-6 months. As children grow quickly in a short amount of time, garments are replaced sooner. These types of garments are typically not covered by insurance and can be quite costly.
That is where medi for help comes into play. The nonprofit from medi, a leading provider of compression therapy garments used to treat various lymphatic and venous conditions, has sponsored Camp WatchMe for the last two years. As in the previous year, medi for help representatives visited the summer camp again in 2023 to continue supporting families with free custom compression garments and compression therapy consultations. The last camp was held in July at the "YMCA of the Rockies" in Rocky Mountain National Park.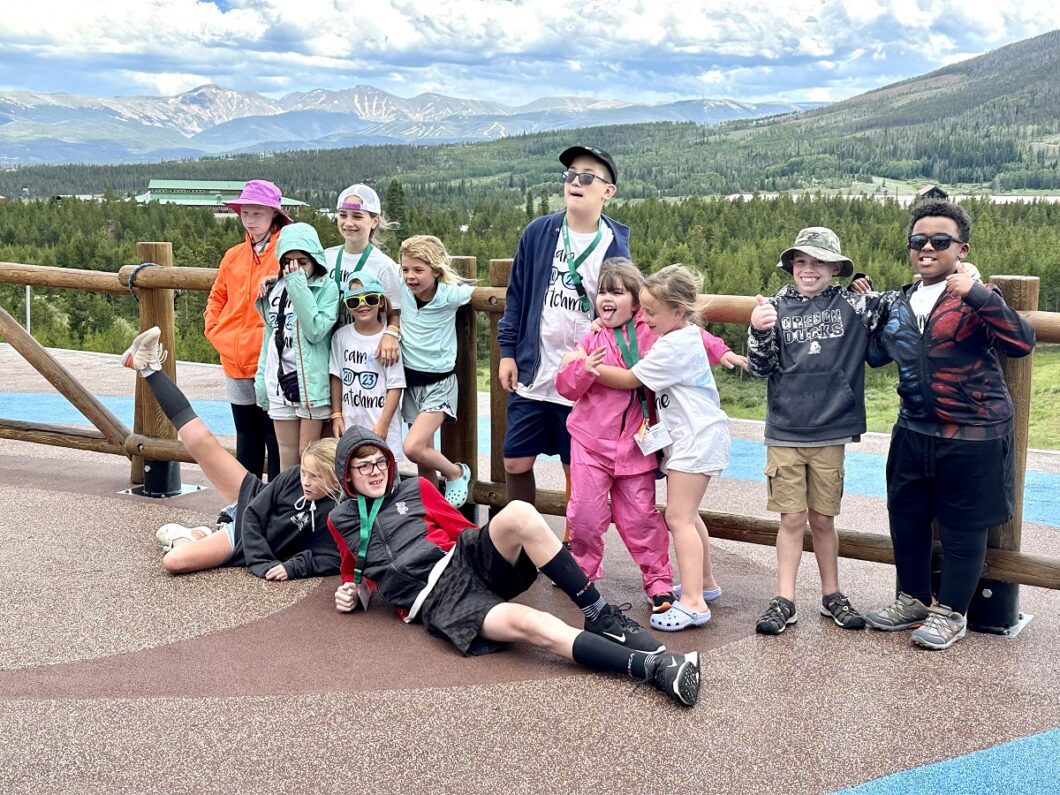 Perfect fit compression – thanks to digital measuring
The representatives on site not only helped by providing customized clothing for the children present, but also presented the innovative medi vision measuring device, which allows individual measurements to be taken instantly.
The medi vision technology shown at the camp to the staff, CLTs, parents and campers streamlined the custom garment measuring process – allowing a myriad of different garment components to be completed in one day's time. Access to well-fitting custom lymphedema garments is a constant struggle and medi for help was able to support the parents and campers with new, customized garment solutions.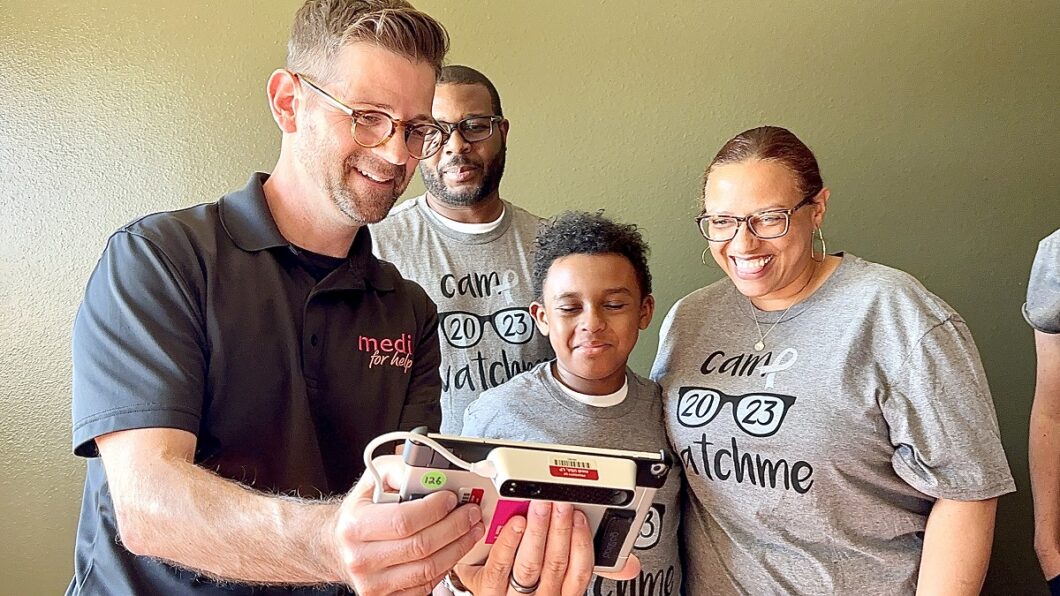 Bryan Groleau, Director of Clinical Education at medi USA, used the medi vision to capture the campers' measurements. This helpful tool saved a lot of time, so more time could be spent consulting with the family and therapists present on the best products needed for each patient. A total of 34 complimentary, custom articles were measured during the latest camp.
Helping people to help themselves – with focused education
In addition to measuring the campers for new flat-knit garments, medi for help conducted an educational session with parents, campers, and CLT staff to address specific questions about the children's lymphedema journey. The medi for help representatives offered families and therapists a free consultative meeting to identify and explore the most beneficial options in their customized garment journey. It's a unique meeting where family members can ask questions and determine what features of a garment are most important for their child and their wearing needs.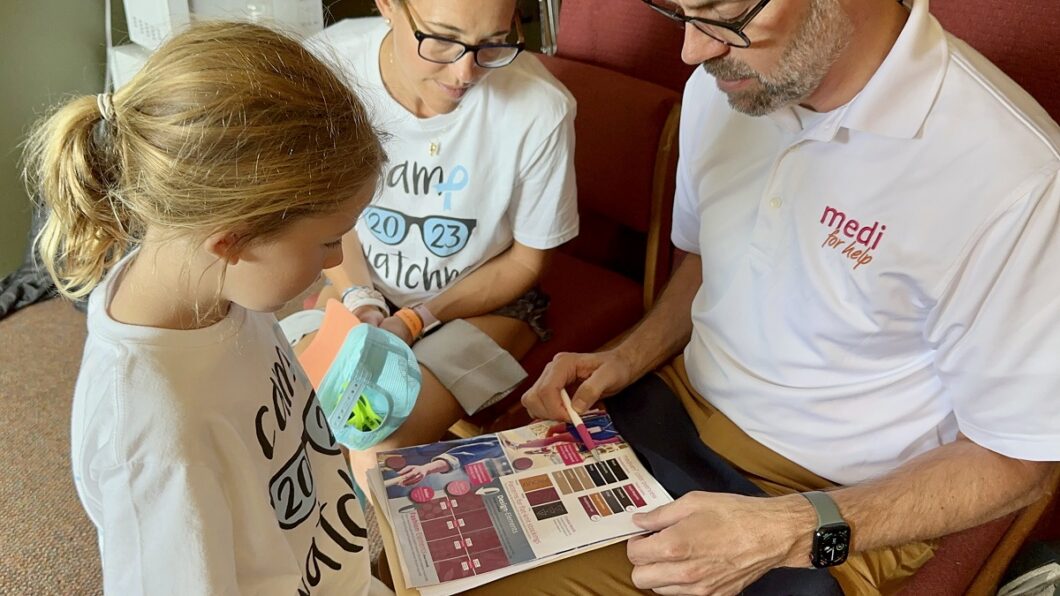 "While the campers are connecting with other kids and having fun, doing summer camp activities along with their lymphedema treatments, the parents are pulled aside for education that will help them understand lymphedema and how to best help their child approach and live life with it," Bryan explains. "It's truly an incredible event because generally parents must self-educate and rely on the time they have with their therapists at home. Here, it's dedicated time to lymphedema to focus on it without distraction. This provides a higher level of understanding that they need to support their children in the lymphedema journey." Bryan Groleau said.
It's the education and treatment aspect of Camp WatchMe that truly differentiates the camp from other summer camps. Lymphedema is a progressive disease and will never go away. Children who do not receive proper care are more likely to suffer from life-threatening issues later in life.2
Camp WatchMe: A safe place for sharing and fun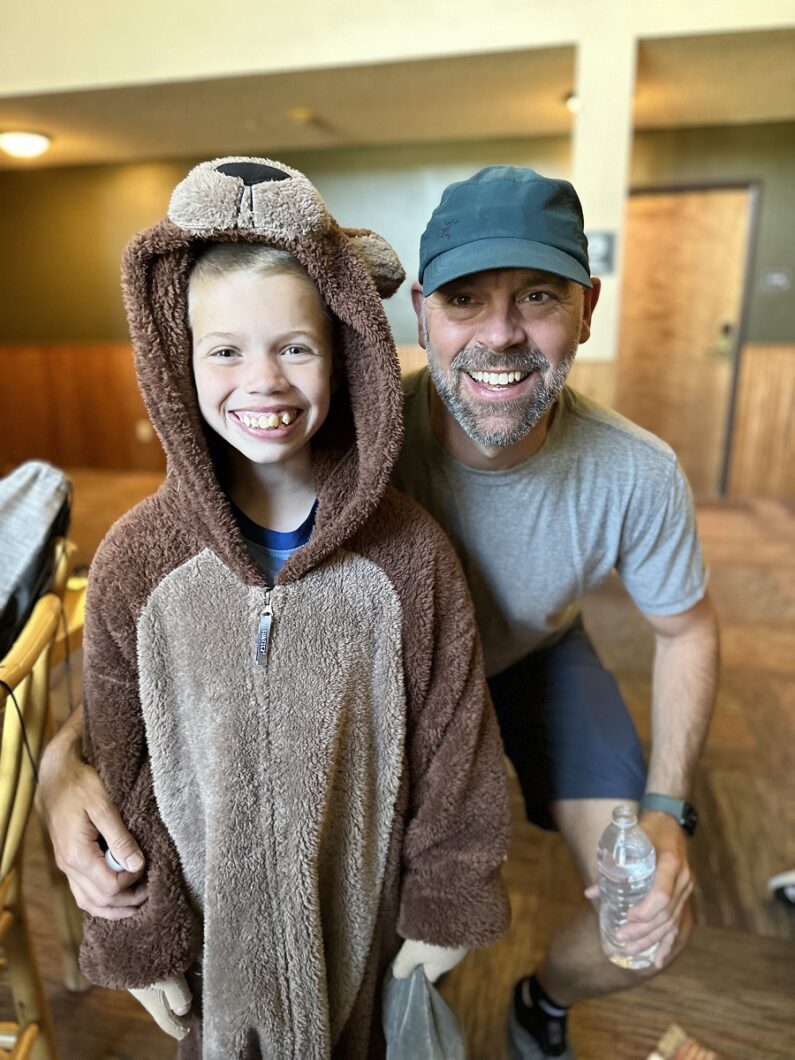 Along with the physical toll that lymphedema takes on the body, the emotional toll is equally daunting. Christopher Miles, a lymphedema specialist for over 20 years and the Senior Director of Wound Care and Lymphedema at medi USA, who has attended Camp WatchMe two years in a row, is amazed by the bonding that occurs between these campers afflicted with lymphedema. 
"Kids are tough, but developing self-confidence and a secure self-esteem is extra challenging for those with lymphedema," Christopher explained. "I can only imagine the daily challenges that kids face with other kids when they have swelling in 1, 2, or 3 limbs. It just makes fitting in that much harder. This camp provides a safe haven for kids and parents to interact with others who are walking the same path. At the end of the day, kids are kids, and watching them play, laugh, and race around the camp just proves that even lymphedema isn't going to hold them back."
It is this bonding element that has helped the camp grow exponentially since it's inception in 2019 when it started with 5 campers. Now, they have 30 campers, and hold 3 camps back-to-back from July 9-20. medi for help joined during the second week from July 12-16.
The camp is life-changing for so many children and their families, as Bryan expressed: "These kids only get one week together, yet from my observation, I could see that they truly appreciate being together and really work hard to stay connected throughout the remainder of the year. This kind of support is vacant for many diagnoses out there, but to see that these kids have a safe place to come and be themselves was really moving to see. You really do see some connections and lifelong relationships unfolding."