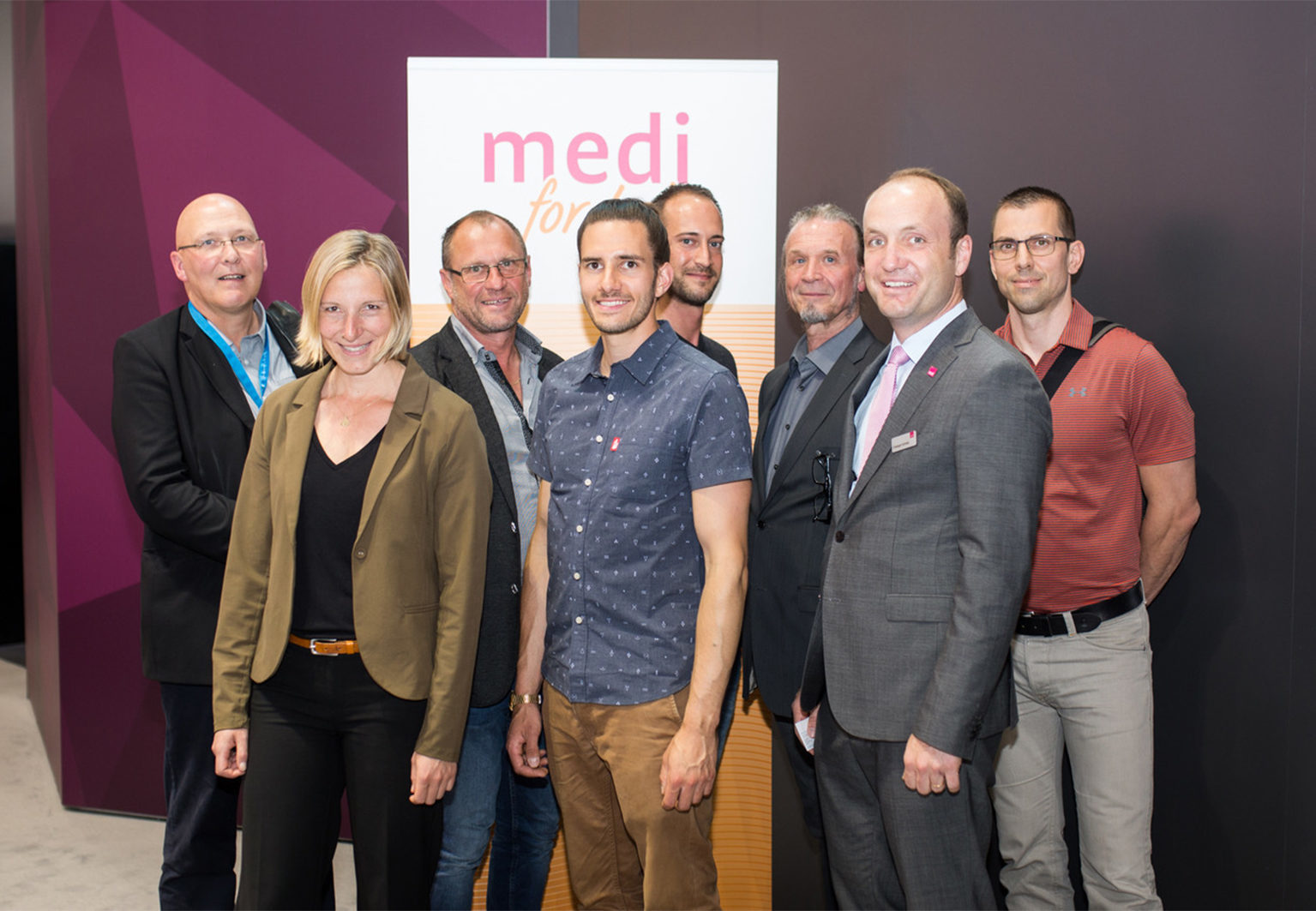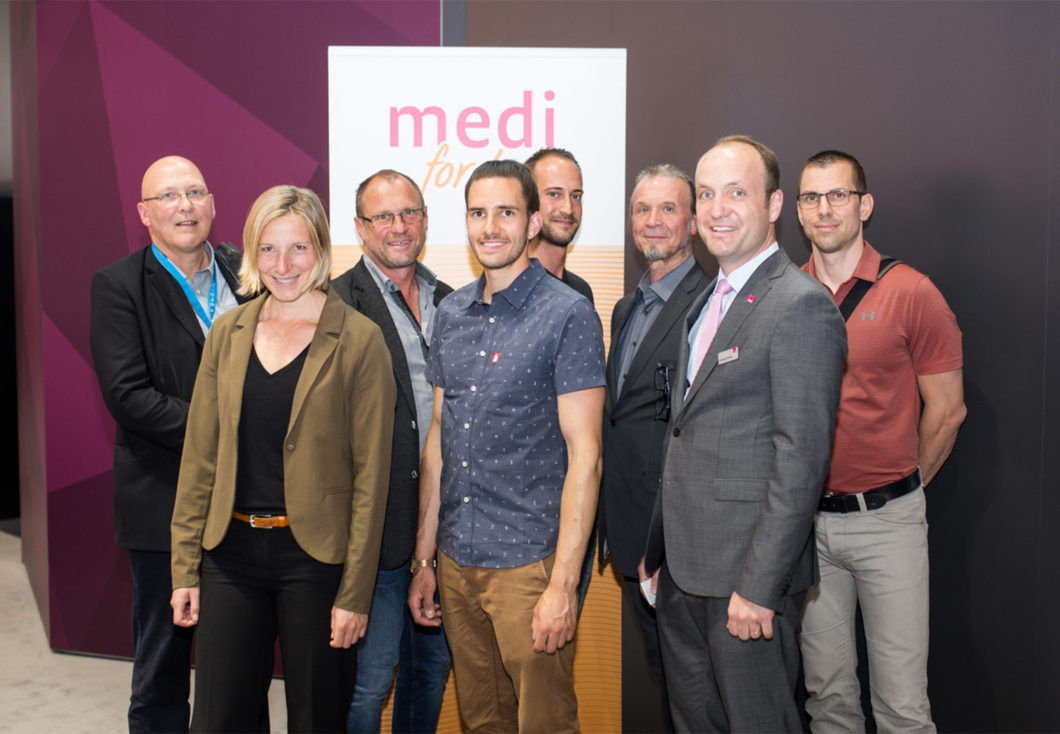 Volunteers' meeting at OTWorld 2018
They came together again at the medi stand at OTWorld 2018: The "medi for help" volunteers who have already helped out in Haiti. All of them were in Haiti at different times – but they have one thing in common: They had a very special time and discovered how it feels to give people a better quality of life.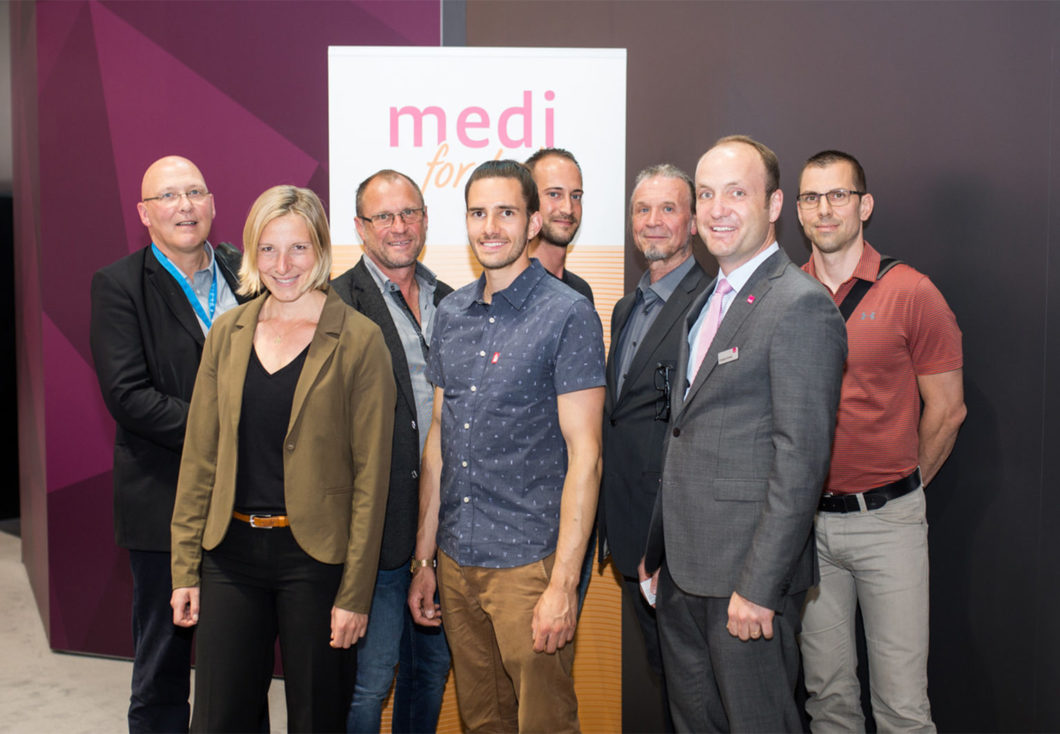 Mario Becker has been to Haiti three times. He particularly recalls working with Jimmy on the site, "who, like MacGyver, have welded a table together with the help of his colleagues so that we could build prostheses." He describes a particularly moving moment when a patient who had been unable to walk for two years was brought to the hospital by his sons and, thanks to his help, was able to walk again. Like all the volunteers, Mario Becker had to work with little or none of the usual materials. "That's what it's like in Haiti: If you want to fix something, you have to find an unconventional solution; but the result was that this man could walk again after two years!" Christoph Schmitz, medi for help Project Manager said: "You've changed his life and can be very proud of that."
medi for help also supports self-help
In addition to caring for patients, Mario Becker sees helping patients to help themselves as very important. "I used my leftover baggage allowance to carry materials for making orthotic joints." In a workshop, he showed helpers at the site how to make ankle-foot orthoses. "When you see that 'aha moment' in their faces, you just know you have to carry on!"
Financial support and help on-site are what make medi for help a success. Kurt Steinwender from the Maierhofer medical supply store in Klagenfurt (Austria) has provided both: "We got to know each other through a huge donation from your company", said Project Manager, Christoph Schmitz. In addition to the large donations, Kurt Steinwender became personally involved. He has already spent several weeks in Haiti on two occasions. "I have consistently created prostheses in the workshop and have seen how we can inspire the local people." And he struck a chord with the volunteers when he said: "I would go back to Haiti as an orthopaedic technician in a heartbeat."
He was also impressed by how Ralf Jungblut had built and established the structure on-site. With Fabiola Jean Pierre, the current Workshop Manager, the patients and employees are in capable hands. "The fact that Fabiola has taken over responsibility and management of the site is very helpful to us and is something very special in this country", explained Christoph Schmitz. Fabiola and all of the committed helpers need to continue to be supported, because the more input they receive, the better the level of patient care they can provide.
Christoph Schmitz: "The key factor in the success of the medi for help project is, of course, competent management of the workshop – Fabiola Jean Pierre and her employees put their heart and soul into looking after the patients. We are very pleased that we have been able to put the project into the hands of the Haitians."
Background information: OTWorld is the largest and most important industry get-together for all service providers, manufacturers and distributors in the field of modern therapeutic aids. medi premiered products, showed therapy concepts and digital services at the industry get-together – and gave the medi for help volunteers and its supporters the opportunity to meet up at the medi stand to discuss the project. www.ot-world.com