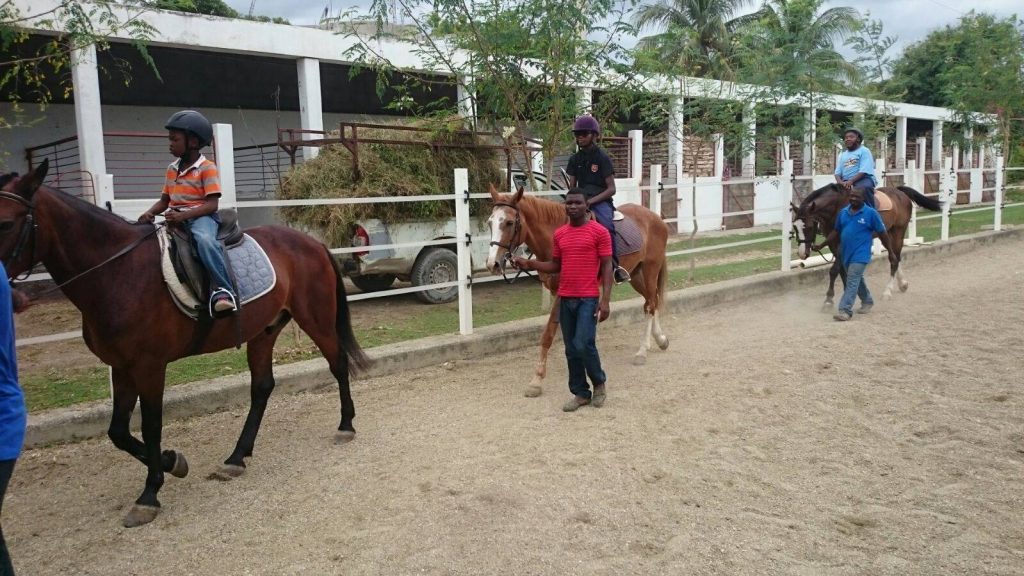 Equitherapy with children from St. Vincent's School
Ralf Jungblut, manager of the medi for help workshop, talks about his chance meeting that sparked a fantastic campaign:
While doing my Saturday shopping in THE fashionable supermarket in Pétionville (Port-au-Prince) I happened to meet Anne-Rose from Nuremberg, and we soon started chatting. It turned out that Anne-Rose fell in love in Haiti over 30 years ago, married a Haitian, and had two daughters that they brought up together. The eldest daughter became a physiotherapist. Since the whole family are mad about horses, the daughter had specialised in equitherapy many years ago. "Wow, that can't be a coincidence" I thought. "My connections with St. Vincent children's hospital are ideal for enabling the children with special needs to go horse riding and come into contact with these wonderful animals".
No sooner said than done: I tabled the subject at our next monthly meeting. The director of the institute, Father Frantz Cole (Father Superior – Fan Fan) was inspired. However, transporting the hoards of children to the stables proved to be a challenge: the barrier-free coach had broken down, as had the integrated wheelchair lift – financial support would have been very helpful in this case. But we still found a solution. So on Saturday morning our happy group of horse fans and their carers set off in great anticipation and visibly very excited.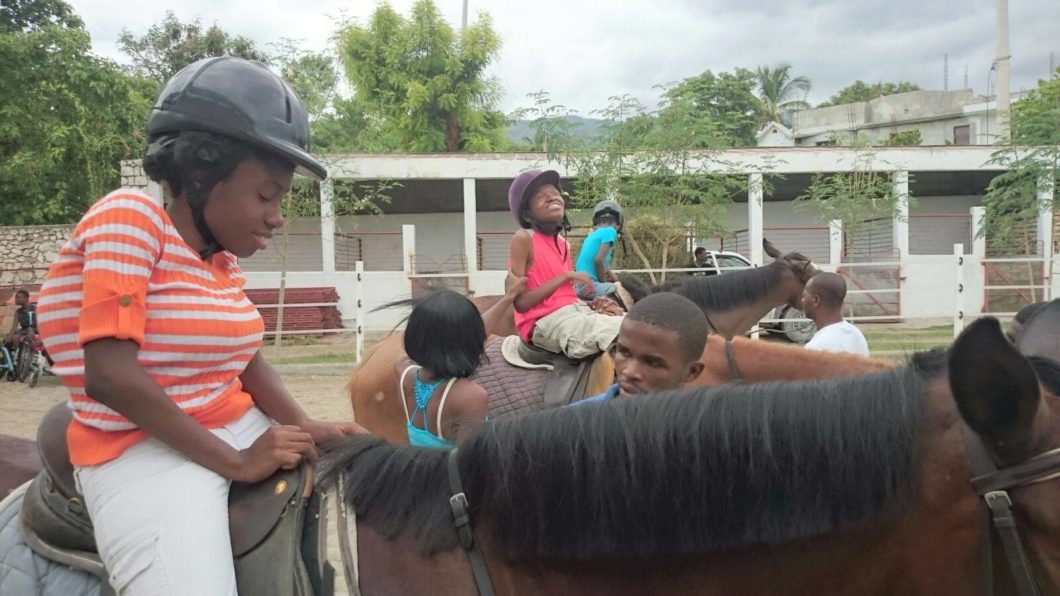 Let's go!
Three horses were already waiting for the group. For the exercises they walk around in circles, one behind the other, (equine-assisted therapy). After a familiarisation circuit the balance exercises started: sit upright, stretch your arms out sideways, turn your body left and right, lie down backwards, relax, and sit up straight again. An exercise programme that is exhausting just to watch in this climate. But the children thoroughly enjoyed practicing these repeat sequences time and time again with broad grins on their faces.
They paid close attention as the horses were showered down afterwards, and were looking forward to jumping into the pool – reminiscent of "Olympic Green" – later. After the dip we drove back through Port au Prince to St. Vincent Hospital. After these amazing experiences everybody was looking forward to the coming weekend and the barrier-free bus that may soon be repaired.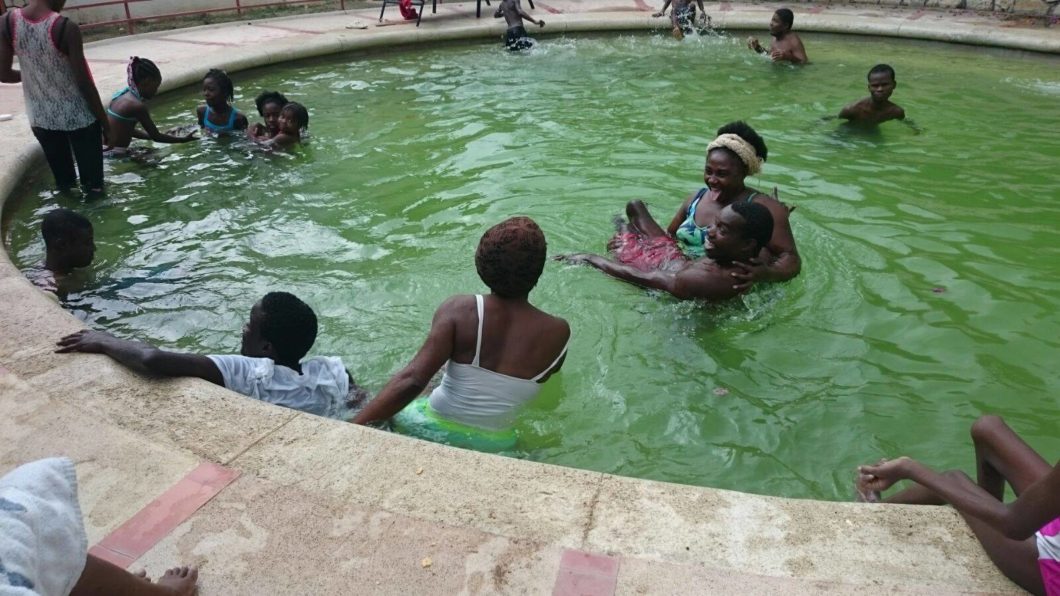 The fun's not done after riding
Incidentally: the family's own gorgeously decorated restaurant in Port-au-Prince serves delicious meals that are marked by simplicity and quality, and the best "rum sour" anywhere. This is where Anne-Rose and their daughter Sascha forged the idea of promoting children with a particular gift for horse riding with a special programme so they can represent them at the Haitian Paralympics programme for Haiti. A fantastic idea that has never been put into action before.